Imagine that you were invited by Sir Richard Branson to be on the virgin flight of Virgin Airlines: the plane is loaded with dignitaries, government and business leaders and crowded with news media and reporters. Just as you're taking off down the runway, there's a huge explosion with black smoke and flames!
"Nobody likes to be on a plane when there's a big bang," Branson laughs now. "Especially when it's an inspection!"
Because this plane had only just arrived from Boeing and the inspection couldn't be completed, it wasn't insured. So Virgin Airlines was minus a million dollars from repairing the exploded engine–breaking their overdraft limit in the bank.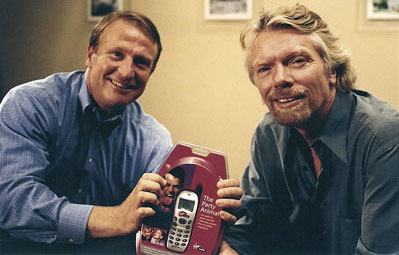 "We had no idea whether we could make a go of it at all and nobody was expecting us to succeed," Branson admits. "Yet I just felt that traveling on other people's airlines was not a pleasant experience and that there had to be a way of doing it better."
In the end, Sir Richard did indeed find a better way, but when the crisis first hit, he actually avoided solving the problem. Instead, he put all of his energy into trying to find blame. The problem with that strategy was that no matter how much he blamed the bank, or the explosion, or anything else, he still had to deal with the issue at hand. Finally, he realized that his biggest priority had to be finding a way to save the day.
The truth is, you can't have control over everything: stuff happens sometimes! You do, however, have control over the choices you make: you can take control of your destiny. The difference between good and great isn't perfection. Rather, it's finding the best solution: putting together a great team and making great things happen. So stay focused on your dream, the dream you deserve–no matter what.
Check out the video version of my interview with Sir Richard: