What Leaders Say About Mark
Very pleased! Two areas; one that you did research, and the second thing is that you kept it simple and understandable. I envy you, because you know, when you have passion, one of the problems is you get so involved, which I do and sometimes you forget the audience maybe at a different level or they may be looking for something else. So I really admire the way you simplify the concept, and made them digestible, and understandable, people could relate to them, so that was very good, I really really liked that. So as I was telling you, we have our next executive exchange in Florida, and I am going to tell Angela to give you the dates. We would love to have you there.
Anand Sharma, Founder and CEO; TBM Consulting Group
"Mark Thompson and Bonita Buell overflow with passion for the benefit of everyone. They've touched the hearts and minds of so many. I love their generous spirit."

Janet Attwood, co-author of the bestseller, The Passion Test

I've been doing this for 14 years, we hired Mark after reviewing a number of speakers. Ruth Levine of Speak Inc. was a great supporter of Mark. She really told us that we'd be in good hands. Great conversation with him prior to the meeting. He customized the program to really fit the group. He talked with our members. Absolutely one of the best speakers we've had in a long, long time.
Frank Sablone, President; TLMI

"Thanks for a great and very inspiring presentation in Jalta, Ukraine!"

Kersti Lord, Head of Group Treasury, Niscayah.com
I would strongly encourage anyone who is really looking to better their business to definitely move forward and have Mark speak at your company, at your events. We have a very powerful company and a very great culture, and I was amazed with the amount of love that came out of these breakout sessions and meetings. I think all of us at our company ended up finding out a lot more about ourselves, and how we can grow our business, just in the short period of time, the one day we got to spend with him. I would strongly recommend this to anyone who is looking to improve their business.

Tom Galati, Director of Sales; Online Trading Academy

"You provided a marvelous way to celebrate our Centennial. Thanks so very much for being here to make it a great success and a shining example of Success Built to Last."

Don Chalmers, Board President of Alb Chamber and owner, Chalmers Ford
Mark, BIG thanks for knocking it out the park and making me look good for recommending you. Great to be working with you!! I look forward to our next gig together!
Bill Lee, Vice President, Client Development; EaglesTalent Speakers Bureau
"Thank you for an inspiring presentation at the event arranged by Speakersforum! I thoroughly enjoyed it!"
Jörgen Westerling, CCO, eCraft Oy Ab
Thank YOU for everything. It was a packed house and you rocked it! :)! A special thank you for signing the books and helping raise money for the American Cancer Society.
Lesa Pearson, Vice President Corporate Communications, First Allied Securities, Inc.
I just talked to Mary Winn at Dollar General and she raved on your presentation. Thank you again for doing such a great job.
Angela Schelp, President, Executive Speakers Bureau
"Mark, it was a pleasure to hear you at the Ernst & Young dinner at Arcadia. I was honored to be included in the evening and given the opportunity to talk about the current state of the wine industry and share some words about Robert Mondavi Winery...Please call my office so that I can make special arrangements for tastings at our family of wineries."

R. Michael Mondavi, Chairman, Robert Mondavi Wines

Great speech today. It was interesting as we've grown our business over 20 years and to do the things that you're saying and put into place, we've had to learn the hard way. I wish I would have met you 20 years ago, we probably would have been here 15 years ago. So appreciate your enthusiasm; your charisma is just amazing. Thank you very much.

Todd Jackson, Co-Founder, COO; Budget Blinds
"You touched our hearts and heads for our 100th Centennial Celebration. Health care is going through extraordinary change and thanks for recognizing who we are and what makes this community successful."
Jim Hinton, CEO, Prebs Health Care
Mark, Thank you for keynoting our internal launch of Parallon Business Solutions, the new shared service platform for HCA, America's largest for-profit hospital group. Your collaboration and energy during the meeting was the perfect custom fit for our new strategy. I really appreciate your partnership in framing a message for our leaders that set the tone as we transform the business of healthcare! Look forward to seeing and hearing you keynote at the ANI/Healthcare Financial Management Assn national conference.
Beverly Wallace, President of Parallon Business Solutions/HCA, America's largest hospital group
I can't recommend high enough Mark Thomson. He was the keynote speaker at our annual convention here in Irvine, California. I enjoyed his presentation very much, and it was moving, inspiring and uplifting. You are an inspiration for this chapter of my life. Thanks for speaking at our conference!

John O'Donnell, Chief Knowledge Officer, OTA
Mark, the pleasure was all mine. Having you offer your insights and experience to our conference was first-class. These were the Chairman's Club and President's Club winners -- the top performers from 1,000 financial advisors across the nation. The feedback was fabulous. Please look me up the next time you're in town. I'll chat to my little guy about becoming an Internet sensation!! Take care and thanks again.
Richard McIntyre, Head of Retail, DWM Securities, Chairman's Club & President Club National Conference

Yes!! So fun that my group loved you...knew they would and they are so good to book our speakers for other events/conferences. (Dollar General was in the audience and immediately booked you!) Good news! Enjoyed having you here Already miss having you in town! Come back soon...

Jill Robinson, Director of Executive Learning and Marketing, Center for Executive Education at Belmont University
Thank you so much for having Mark Thompson as your speaker today. Best program ever! I hope you will extend an invitation for him to return to Nashville again. We appreciate the Peer Exchange Network at Belmont.
Jeff Fisher, Vice President and Director of Finance, Aegis Sciences Corporation

"I really enjoyed your presentation and wished we had scheduled you for more time. I can definitely say that your presentation was one of the best I've ever seen. I hope we can have you again. Thanks again for speaking to us!"
Brian Sen, VP & Education Director, Entrepreneur's Organization, Oahu

Thank you so much for being a part of our very successful National Sales Meeting 2011. Your presentation was inspirational and had a very positive impact on all attendees.
Dana M. Friedman, Senior Marketing Manager, PALM BAY INTERNATIONAL
Thanks Mark – I thought your presentation was great and very motivating to help people realize the role they play in building an organization. The constructs you shared were built with a storyline thread...always helping employees focus and remember content. I heard lots of great feedback around it!

Diane Scott, Chief Marketing Officer, Western Union Financial Services

Words cannot express how amazing you were today! Passion!!! You have passion in your love to teach others. Thank you for making a impact on my organization. You are appreciated more than you know. Safe Travels and we will be in touch!

Tracy Christman, Vice President of Vendor Alliance; Budget Blinds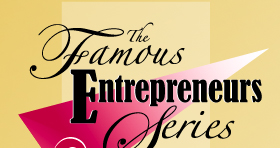 NEW YORK: "Thank you again for joining us for The Famous Entrepreneurs Series. It was both a pleasure to meet you and hear you speak. Our members found much value in your lecture and hopefully are able to integrate some of your strategies into their businesses to create positive economic growth."

Nichole Wenderlich, for the Board of Directors, Famous Entrepreneurs Series (Last keynote: Carly Fiorina)

Thank you for an extraordinary keynote. Your presentation was laser-focused and fit perfectly with the messages we needed to land during our Global Management Meeting. We really appreciated having you take the time and energy to connect with our senior team in advance to review our strategy and plans. You clearly captured and embedded the ideas and concepts that our CEO, EVP and I had discussed with you. I've never seen it done better.

Further your research and knowledge on what our clients and analysts were saying about our company was extremely valuable. This brought credibility to both the message and you the presenter in a uniquely effective manner.

As we had hoped, your outstanding presentation helped raise the sense of urgency in our vision and connected just the right market trends with our cause. We were very fortunate that our mission aligned with the themes that you've studied all your life. Thanks for providing such a strong start for the program. You over delivered on our demanding request.
Wayne Lambert, Senior Vice President, Schneider Electric

It was very nice to meet you as well. Your presentation was fantastic and informative and really had everyone interacting. We are going to be doing some client events next year that I think would be a great opportunity for us to work together again.
Lori Carbonara; VP, Product Strategy & Marketing; ServiceLink, FNF's National Lender Platform

COPENHAGEN: "Mark, you made it clear what has always been most successful for entrepreneurs--to recognize the shining eyes--this is the only way to know about your team's commitment. Thank you for your great conversation with us."
Christer Ericsson, CEO and entrepreneur, JCE Group, Bruk
Interwoven in 2008 was at a turning point: either embrace the super growth opportunity or continue to have in-fights and become irrelevant. As the founding CTO, I was very concerned. Mark was brought on to our board together with a few other board members and executives. They transformed the company and made Interwoven the most successful IPO. Mark was an incredible board member. He brought us the best leadership skills, market acumen and passion for success. He guided the company from less than a 100 people to over 1000 in a couple of years. He was a grounded adviser and passionate cheerleaders for the management team. He served his role of providing checks and balances very effectively. It was our fortune and honor to have Mark on our board!
Jack Jia, Senior Vice President and CTO, Interwoven

I also want to thank you for your contribution during our Global General Management Meeting. You helped raise the sense of urgency in our vision and connected market trends with our cause.

Dean Meyer, Executive Vice President Schneider Electric

"I continue to hear nothing but rave reviews on you! It is so wonderful to work with someone that is such a pro! Thank you for all you do for us!"

Michelle Lemmons, CEO

As the wife of a burgeoning, successful, entrepreneur, you reminded me of the process and philosophy one must have to get out there and lead instead of follow. I gave my husband your book, along with a firm hug of support. Thanks for the paradigm shift.

Amy Asbury, Stonearch Creative
"Thank you for a truly inspirational session at the McKinsey conference in St Moritz."

Anna Levander, Abbott Labs
"Entrepreneur alert: Now, Build a Great Business! is the book you've been waiting for! I wish I'd had this book when I started my company many years ago!"

Harvey Mackay, author of the #1 New York Times bestseller Swim With The Sharks Without Being Eaten Alive

"Just a note to again thank you for the outstanding presentation you did for the New Mexico Chamber of Commerce. I hope we can do much more together soon."
Jenny Foreman, Executive Speakers Bureau
Really enjoyed your talk yesterday. So much so we just checked your availability for our district manager meeting in July. It's rare to hear a speaker with the kind of energy and worldly view that you brought to your talk yesterday! Look forward to staying in contact.
Bob Ravener, Chief People Officer, Dollar General, a $10 billion retailer

"I thought you did a sterling job (or maybe sterling is the wrong word as the GBP falls to new lows against the dollar!) I have just passed your book on to my co-director and my office manager as I think it will be very useful to them. Best wishes."
JON BRIGGS Managing Director The Excellent Voice Company Ltd

"Rachel read it--thanks so much! Success Built to Last, it's wonderful!

Christie McCarthy, Assistant to Rachel Naomi Remen, MD

"Great presentation and management of the Q&A in Barcelona. I like your approach!"

Magnus Akerberg - Senior Vice President - Head of Corporate Development ISS A/S - Copenhagen K - Denmark
"Mark Thompson is the Napoleon Hill of the 21st Century: bestselling author, corporate adviser, economic wizard and leadership guru, whose bestselling books and keynotes heal and inspire world leaders. He is a true Renaissance man who helps focus energy and find solutions in these difficult times. It's truly rare to find someone so consistently brilliant and empathic at the same time."
Teri Whitcraft, ABC NEWS National Producer Law & Justice Unit

STOCKHOLM: "The idea of thinking about success only in ways that are sustainable is essential for our long-term prosperity and health. Success Built to Last is the only real success worth pursuing."

Prime Minister Fredrik Reinfeldt

"I enjoyed meeting and hearing Mr. Thompson. Matter of fact, lots of folks loved meeting him!"
Miriam Tyson, Special Projects Manager, Iowa Department of Economic Development
Mark is brilliant!
Marianne Thompson, CMP, CMM; RE/MAX Promotions Inc.

LONDON: "Mark Thompson, in Success Built To Last, finally reveals a meaningful 'secret formula' for success based on the lives of remarkable people."

Sir Richard Branson, Virgin Brands
Testimonials 127-168 of 262
Industries
Associations
Sales / Marketing
Professional Services
Financial Services
Entrepreneurs / Investors
Executive Leadership Dev
Training / Human Resources
Chambers of Commerce
Consumer Retail
Industrial Products
Manufacturing
Health Care / Medical
Engineering
Technology
Real Estate
Food Service
Transportation
Media