What Leaders Say About Mark
JACKSONVILLE: "We got GREAT reviews on the event and many people have said how much they enjoyed your keynote presentation. Thank you again for making this SHRM, Hospital Sales and Marketing and ASTD event a real hit. And thanks for sharing your extraordinary research and learning with us."
Sharon Kimble Training Manager and ASTD NEFL President Elect

Thank you, Mark! Love "working together" with you!! THANK YOU For coming today! For being neat you! For helping me serve! Love our photo!! Thank you!!

Alan Mulally, CEO, Ford Motor Company

I really enjoyed your presentation. It was inspiring and much needed to where we are today at Western Union. I have been with Western Union for only 1 year-was an officer at Motorola and eyewitnessed many ups and downs of companies. I feel like I can write a book one of these days to share views of what makes an elephant vanish!!! Leadership is the key and execution is everything. Last year, APAC did well -as we said in the earning release, APAC had a 14% growth last quarter. Thanks for sending me your book. I will read it and get back to you for advice and comments.

Drina Yue, Senior Vice President, Asia Pacific, Western Union
STOCKHOLM: "Many thanks for a most inspiring presentation at our management conference at Tylosand. Sandvik group is an $11.2 billion steel, mining and industrial firm with 42,000 employees in 130 companies. You customized an inspirational business message for our Global Management Meeting."
Lars Josefsson, President and Gert Skold, VP Business Development
"''Breakthrough' is an overused phrase, though I can think of none more appropriate to describe Brian Tracy and Mark Thompson's new book Now, Build a Great Business! It should be mandatory reading for everyone in business...including billionaires."
Bill Bartmann, Self-Made Billionaire & CEO of Bill Bartmann Enterprises

ORANGE COUNTY: "What could be better for Black & Decker's business than Mark Thompson's Executive PowerTools Summit? We're so excited that we're building a whole online curriculum around Mark's work."
Bret Skousen, Chief Learning Officer for B&D Tools.
"The ideas, strategies and tactics in this book will catapult you from where you are to where you want to be, faster and easier than ever before."
John Assaraf, Bestselling author of The Answer

"Mark and Brian give you an insider's look at what happens when you show more genuine caring for your customers and employees. Everybody wins! You'll enjoy this book, but most importantly, use this book!"

John Christensen, Bestselling coauthor of FISH!

"You can make a difference if you put your passions to work...Success Built to Last shows you how."

Steve Forbes

"Now, Build a Great Company" is the perfect balance between how to and practical wisdom. Mark Thompson & Brian Tracy have crafted an inspirational book, that will allow Leaders and Organizations to achieve their goals."
Tab Nkhereanye, Sony/ATV Music
"Leaders wishing to take their business to the next level should soak up the down-to-earth prescription in Mark Thompson and Brian Tracy's Now, Build a Great Business! This book captures really what it takes. Do it, now!"
Minter Dial; Brand Strategist, former member of the L'Oreal Executive Committee, and Worldwide General Manager of Redken
BETHLEHEM: "Thanks for making our annual iXchange another great success! It was a pleasure getting to know you and I hope we'll have more opportunities to collaborate. We so appreciate you customizing your presentation to fit our venue."

Chad Paul, CEO, Ben Franklin Technology Partners & friends
Every once in awhile, a book comes along without padding or frills or too many semi-colons and gets right to the point: clear-cut steps to build a profitable and thriving business. Hold this in your hands and just start reading and learning.
Warren Bennis, Distinguished Professor at USC, and world authority on leadership.

HELSINKI: "It was such a pleasure and honor to have you as our keynote speaker on our top management program Panorama 2008! On behalf of Nokia, I would like to express our appreciation for your insightful and engaging presentation, where you shared your key learnings from the world leaders that you've met and interviewed. Your ability to convey the message through personal stories was really powerful."
Sonja Weckstrom-Nousiainen Director, Executive Development, Human Resources
Dr. Kai Oistamo, Executive Vice President, Devices, Nokia
TOP 125 HR LEADERS: "When you engage Mark, you get Richard Branson, Bill Gates, Oprah, Michael Dell - a dozen leaders giving their best leadership secrets and fun insights on video with Mark - a great combination of inspiring and relevant messages."

Joyceann Cooney-Garippa, Publisher, Training Leadership Summit, Nielsen Media

I really enjoyed the clips. I also enjoyed your introduction, I am a firm believer in sharing your real side with the audience. It not only lets them know you are human but it gives them key things to remember you by. Using stories is always a winner. The most important thing I took from the keynote was the question about what is success to us? I remembered thinking, I want a lot of people at my funeral who I have somehow inspired. I thank both of you for your time, your sincerity and your inspiration.
Debbie Bluhm, I.C. System, Inc.

"You did an absolutely fantastic job and you truly were the perfect keynote... kicking everything off with insight, humor, and excellent advice. You have set the bar very high for our future keynotes! I can't thank you enough."
Molly Rushing, Director and Doug Harward, President, Training Industry
NEW YORK: "What a joy to once again work and play with you. Your book makes me smile with recognition of so many truths - thank you for your friendship."
Alex von Bidder, owner, The Four Seasons Restaurant, New York

"Mark's presentation created genuine excitement and electricity at the closing of the conference."
Marc Povell, ASTD

Thank you for your passionate and highly appreciated speech at Radisson Royal yesterday. Looking forward seeing you again, maybe next time in America.
Oscar Edlund, Talarforum i Skandinavien AB

Everyone was very impressed and thought your message/content was right on target. You did a fantastic job - and it came across so naturally (I know you're a pro, but...) :) Thank you for the dimension, credibility and value you brought to our forum - we are delighted we got the opportunity to work with you and will look forward to future opportunities to connect!
Anna-Catherine, Schneider Electric

DALLAS: "Thompson nails it again: Success Built to Last wisely counsels you to go nuts about something meaningful. That's what you're here to do, for heaven's sake."

Herb Kelleher, Southwest Airlines
Thanks Mark! I really enjoyed your presentation at Palos Verdes. Highlights for me: 1. Calling out for us the fact that we must re-invent ourselves to stay on top – the "winner's paradox," etc. Bringing this to life with examples of firms that managed to do this and firms that didn't. 2. Your Schwab experience and case study – highly relevant for us. 3. Calling out the importance of customer relationships and how multi-channel/multi-product approach helps drive this. 4. Your Best Buy experiences: the notion of a "$50 billion company trapped inside a $5 billion company". 5. Your personal energy, enthusiasm and deep homework about our industry and Western Union. Thanks again for speaking with our group!
Nicholas A. LeCuyer, Vice President, Strategy, Western Union

BARCELONA: "For our Global Top Management Conference we replaced all our outside speakers with one guy - so you had to be great - and you delivered even more than I expected! Your presentation and the executive session that you hosted was exactly what our leaders needed to hear. You understand our world. Thank you so much!"
Jorgen Lindegaard, ISS CEO, and former CEO of KTAS, GN Great Nordic and SAS Group

HOLLYWOOD: "Everyone absolutely loved your presentation, and we are so happy to have been able to share your expertise and inspiration from world leaders with our members from 21 countries."

Jesseca McNeill, Program Coordinator Global Salon Business Awards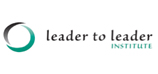 L2L, formerly the Drucker Institute, NEW YORK: "Mark's book is, at last, a powerful new resource for leaders struggling to create a life that matters, a guide book for the journey to greater significance for leaders across the sectors and around the world."
Frances Hesselbein, Chairman, L2L Institute

HOLLYWOOD: "Mark brings passion, innovation, teamwork and excellence all in one extraordinary package of compelling stories from the world's most successful people and organizations."

Greg Foster, President, IMAX Films
"I have just returned from watching you present here in Jacksonville Florida and of course, ordered your book. How wonderful that you wrote the book that I wanted to write. Now that it is done, I can move on and simply tell my clients to read yours. Congratulations! After 20 years of working as a consultant to corporate America, it is a relief to me that someone is talking about the individuals, relationships and what really matters. Organizations have been sidetracked for so long. Now that we are in a financial crisis, perhaps current events trigger opportunities for everyone to assess what is important."

Kelly A. Mannel, SPHR ImagePartners
"Mark was fantastic!" Thompson addressed Bank of New York's Senior Advisory Clients during Bank of New York's high profile merger with Mellon.
Joe Keenan, Managing Director, Bank of New York
"Mark, great job in Jacksonville recently! We loved the message and how you connected with our group."
Jason Mudd, APR AXIA
"We are here to offer entrepreneurs the best, and we found the best with you. After your speech the audience looked excited, motivated and happy. Thank you for being with us."
Melissa Navarro, Economic Conference Event Manager
"I admire Mark for his extraordinary heart and understanding of what's possible."

Scott deMoulin, Director of the Tony Robbins Business Mastery Summit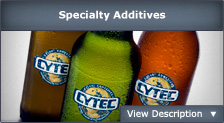 "Thanks for the kind note and especially for your excellent presentation at the PSTC meeting in Florida. I very much enjoyed meeting you. We received very positive feedback from our membership and they too were very appreciative."

Jim Ray, N.A. Sales Director, Pressure Sensitive Adhesives, Cytec Performance Chemicals

"I saw your recent presentation at the Partnership for Development Summit and Expo. I thought that the information you shared was very interesting and I want to share it with others. Thanks!"
Lynn Capaldo, Director, Corporate Learning & Development HR Blue Cross Blue Shield of Florida
"I wanted to express my sincere thanks for your wonderful keynote at the ASTD Leadership Conference. Most especially I appreciate your taking the time to engage with our attendees. It was also great that you seemed to really know your audience--so important when making connections. I hope we can continue building greater synergies between our organizations going forward."

Dawn Mahoney, ASTD Natl Leadership Conference Chair

"I first met Mark when his Success Built to Last book came out; I found him amazingly candid and very personable. Later, I interacted with him in a dialogue and found him to be equally engaging in a group setting. Then I saw his interviews and was wowed! He is a very talented, creative and informed host-interviewer and he's a really good guy! I love working with him and welcome any future opportunities to do so."
John Renesch, Host & Co-Founder, The Presidio Dialogues
YALTA: "Mark, thank you for reminding us of the power of purpose as a company, our passion for service and our great performances! Swedbank is honored to bring together all of our best clients from around the world to the Livaidia Palace here on the Black Sea - where during WWII the fate of Europe was decided. You gave us great insight into the 3 P's of creating 'success built to last'."

Jan Liden, CEO of Swedbank

"A keynote speaker can make or break a special event. You need someone who is passionate about your cause or discipline and who can make an authentic connection with every single person in the room. Mark Thompson is that kind of speaker."

Cathryn McGill, Entrepreneur Conference Coordinator
HELSINKI: "A big thank you for keynoting our Business Forum. You had a big impact on our senior management team and many participants have shared insights from your speech so it influenced us a lot! We are happy to hear that you will be a shareholder in SWECO!"
Mats Wäppling, CEO and Jessica Petrini Head of HR, SWECO

"Everything you said really resonated with what we've experienced. Quite a few things I heard I've wanted to do and needed to get done, so it was very relevant for us all at Verizon Wireless."
Lou Tedrick, Verizon Wireless
"Thank you for your outstanding keynote. The fact that you clearly invested hours of your time customizing your talk, in part, by actually visiting key leaders in my industry, sent a convincing message that you were not simply speaking to us. Instead, you went well above and beyond the call of duty in order to truly understand us. Many of the attendees told me to send their personal thanks for all your effort!
Ray Allegrezza, Editor in Chief, Furniture Today, Reed Business Information

"In his keynote presentation, Mark delivered an engaging and valuable message to our faculty and staff at the 5th Annual Professional Development Forum. Mark shared with us what he's learned from interviewing successful people across the globe and what we can do to achieve lasting success that will help us continue our commitment to excellence. He was easy to work with, flexible and customized his message to meet audience expectations."
Ida Gropper, Director, University of North Florida
Testimonials 169-210 of 262
Industries
Associations
Sales / Marketing
Professional Services
Financial Services
Entrepreneurs / Investors
Executive Leadership Dev
Training / Human Resources
Chambers of Commerce
Consumer Retail
Industrial Products
Manufacturing
Health Care / Medical
Engineering
Technology
Real Estate
Food Service
Transportation
Media