What Leaders Say About Mark
Loved your presentation you gave at the PEMA Professional Association meeting last week in Puerto Vallarta. Being one of only two Canadian members of the group we have our own special challenges to deal with. One change I am going to make immediately is to move Engineering in with Sales, I have been putting it off but hearing your comments about it, I must do it now. Thank you!
Peter Lorenz, President, Lorenz Conveying Products

Spectacular as always!!! Truly you were. The message was exactly what was needed...very much aligned with what I'm 'trying' to communicate...I simply don't have your ability to be as compelling!!!
Richard McIntyre, Managing Director & Head, Scotia Private Client Group
I really enjoyed your speech at the conference. I would like to request a copy of the presentation.

Gretchen Larson, Bank Relationship Director, Enterprise Bank Relationship Management, Franklin Templeton Investments
I just witnessed your presentation at the Emerson Exchange in Grapevine, TX. I was really inspired by it and would appreciate a copy of the presentation.
Lambert Caljouw, Enterprise Architect, Vopak Global Information Services B.V
Love your speech. Can I get a copy of the presentation? Thank you for your perspective!!
Mike Klein, Director of Sales Gulf Area, Emerson
I am really enjoying your message today. It is both timely and convicting. Please send your research information and a copy of your presentation.

Greg Stephens, Vice President, Consulting Solutions, URS
Thank you! The conference was a success and your speech fit perfectly into the agenda. I also heard a lot of excellent feedback on your presentation--the team really responded well. We had great group discussions after your presentation, which built on several of your main points. It all worked out very well. Thank you for your time, effort and connection to our team--it was a huge success.
Ursula Gring, MASD Communications Senior Manager, AstraZeneca
I would like to get the free copy of research and presentation of four key behaviours presented Emerson Exhange 2013. Thanks for fascinating presentation about 10Xers!
Marko Lehtinen, Automation Manager, Production and Logistics, Business Development, Neste Oil Corp. Finland
I enjoyed your lecture/comments you shared with us at the AstraZeneca Medical Affairs Summit meeting in Baltimore. You were very engaging and I would like to request any materials you are able to share. I am going to utilize the materials you provide and incorporate those learning's into my routine as well as provide them as a guide to help my children! Thank you again.
S. Bobby Arelli, M.D., AstraZeneca Medical Affairs Summit, Baltimore, MD
I thoroughly enjoyed your talk today at the Emerson Exchange. I'd like to take you up on your offer for a copy of your research and presentation.
Ron Pozarski, Emerson Process, Senior Marketing Manager
Thanks for the offer on the presentation materials you shared. At you're convenience please send a copy so I can utilize this and also share with my team that couldn't attend and would like to see this.
Ryan Goddard, Technical Specialist, Spartan Controls

Thanks for presenting at our all hands summit this week Mark. I took away some great ideas from your presentation. You had mentioned that we could e-mail you and you might be able to send us some material. Could you sign me up?
Joshua D. Shea, Partner Sales Executive - Southwest, Microsoft

I loved your key note at Emerson Exchange. Please send me links or additional material about leadership.
John P. O'Donnell, Procon
Thank you for your presentation during last week's AstraZeneca Medical Affairs Conference. We found your talk both inspirational and intriguing. We'd like to take you up on your offer to send us copies of "Success Built to Last!".
Lauren Palmer, Project Manager, U.S. Patient Safety US Medical Affairs, AstraZeneca

Recently, I was booked to speak for 500 clients of a top businessman. He introduced me by saying that he took a $40,000 Harvard 6-week executive MBA last summer. He then held up ([i]Now, Build a Great Business[/i]!) and said that he learned more from this book than he learned at Harvard. He handed out 500 copies to his clients after my talk. Neat!

Brian S. Tracy; Motivational Speaker and Author, Chairman & CEO; Brian Tracy International
Thank YOU for the time last week. I have poured over my notes of your presentation and have been regaling some of my folks with your insights...so much so that I think we may just need to see if we can get you up here again into Canada for a session with us at LifeLabs! Your ideas and approach to innovation are spot on! Thank you for lifting us all up on Monday. I hope the rest of your week was manageable. All the best and please let me know if you are ever coming up to BC or to Toronto again.
Sue Paish, President & CEO, LifeLabs
Thanks very much! You did a fabulous job! Thanks so much for adding so much! Let's keep in touch!

Blake Hutcheson, President & CEO, Oxford Properties Group
Just wanted to thank you for delivering an excellent keynote. Great delivery and great content. Hope to visit you on your Island some day.

Bruce Klein, Senior Vice President, Worldwide Partner Organization, Cisco
Thanks for a great presentation in Phoenix last week. The energy and message was at a perfect level for the occasion.
Bryan Fry, President & Chief Executive Officer, Pernod-Ricard
I took several things away from your presentation. In fact, I walked away with about 5 pages of notes! The most applicable to where I am at the moment, was your seven tests discussion and whether my team has the mojo to lead change. I have sometimes looked at some of those attributes as a negative. I hear my employees carrying on about certain job functions to the point where it's boring people and I've never thought about that as being a true sign of passion. I am definitely going to key in on those attributes in my employees to really understand what drives them. Truthfully, I could probably write a novel about the impact that your presentation had on me, but I'll stop short of that. I greatly appreciate you taking the time out of your schedule to attend our symposium and I will definitely let you know if I'm in SF or NYC.
Roland Harmon, Vice President, Walmart
You were awesome. Thanks. The reaction was outstanding.
Thanks for the great preparation and really connecting your messages to Cisco and our partners. Made it personal and special.
Yes, let's stay connected. Looking forward to that trip to the island.
Edison Peres, SVP, Worldwide Channels, Cisco
Congratulations on your excellent score of 4.66!
The feedback on your session was all great...as I was sitting in the audience, I had two people turn to me teary eyed during Vanessa's video...definitely a great surprise that you managed to keep until your rehearsal!
MAIN TENT SPEAKERS
Mark Thompson - Overall Score 2013 - 4.66
Jim Collins- Overall Score 2012 - 4.64
Your efforts in reaching out to the partners prior and even during the evening events definitely made an impact on our partners and the Cisco executives. And I must admit, I was extremely fortunate to get some valuable time with you during our speedy drive-through across Boston as we ventured into Happily Ever After, A James Bond Moment and a Rock and Roll dance party.

Diane Braga, Partner Summit Global Lead, Cisco Systems, Inc.
Your presentation has created such a buzz with our Leadership Participants. I have heard NOTHING but rave reviews and Kudos on your presentation as well as others at the event. The group was specifically impressed with your ability to speak/relate to our industry challenges, as it pertains to your content. Once again Mark, thank you so much for sharing your valuable insights and time with us this past week! I sincerely appreciate it.
Crystal Mayfield, Director PMA National Conference 2013

It was a pleasure to meeting and working with you! We felt energized and positive after the event! I second what Scott said - we appreciated your taking the time to get to know Genentech and our current opportunities and challenges, and integrating those learnings into your presentation. We look forward to your slides and summary of the meeting (your impressions and key takeways from the experience). All the best to you and we'd love to stay in touch and hear more about your research in the areas of leadership and engagement.
Rita Sancheti, Principal Consultant, Organization Development, Genentech
I've written this recommendation of your work to share with other LinkedIn users.

"In my 11 years in speaking business I have seen quite a few good speakers. And then there are the greats ones!

Mark can truly make the audience see the points clearly and make his ideas stick. The only thing you wish for is that the speech would not end until you picked his brain thoroughly. Marks points works as well in Europe as any where in the world where organizations wants to improve their businesses."

Service Category: Speaker * Year first hired: 2007 (hired more than once) * Top Qualities: Great Results, Expert, Creative

Patrik Ekman, CEO, SpeakersForum Europe
Mark Thompson was amazing!!! So real, what a great guy. The content was so relevant to everyone in the room... really Cathy the best we have ever had. They were all watching intently... I know for myself as a Marketing Supervisor for two of the divisions it impacted how I will operate daily and instilled confidence in some of the things that I am doing today in our marketing team. Mark even took the time to understand our business and include materials in his presentation on our business... challenged our leaders and offered opportunity for new thoughts. We were here at our conference to Collaborate, Create & Cultivate... I couldn't have thought of anyone else to open our meetings.
Tania Nociar, Marketing Supervisor. BEHLEN Industries LP | SAKUNDIAK Equipment
Thank you. I appreciate the time you dedicated to helping us deliver on our message. Great job on your presentation, it was well received and has resonated with the team. I am still hearing the team talking about this morning.
Bill Jackson, Vice President, Sales, Rite Aid
I also want to thank you for your contribution during our Global General Management Meeting. You helped raise the sense of urgency in our vision and connected market trends with our cause.

Dean Meyer, Executive Vice President, Schneider Electric
Thank you so much for your wonderful feedback - it was a pleasure working with you! The delegates loved your presentations. Thanks again for being so professional and delivering an amazing presentation.
Sandy Osborne, Operations Manager, Jetset Travelworld Network
We have received such amazing feedback over the last few days from suppliers, delegates and our presenters:) It was so lovely to meet with you and your presentation rated exceptionally well with our members:) Thank you for being such a professional in every way and I look forward to working with you again one day!
Lynda Wallace, State Manager, Jetset Travelworld Network
On behalf of everyone at Intel, I want to thank you for presenting at the Marketing Track at the Intel Sales and Marketing Conference in Anaheim. Your messages were relevant and meaningful. As a result, your involvement definitely contributed to the overall success of the event.
Terry Scalzo, Marketing Excellence and Operations, Corporate Marketing Group, Intel Corporation

You did a great job, Mark. We enjoyed it very much. The franchisees loved it. Your energy was inspiring. Now I've got to go up and try to do better than what you did today, which is going to be a tough row to hoe! So, thank you very much. Great job. We really appreciate it.

Chad Hallock, Co-Founder, CEO and President; Budget Blinds
Wow, what a full day! BigSpeak is truly grateful to have you as a partner. Love the testimonial. We will definitely use. Sounds like MANY good things will come from this assignment. Thank you for making this all happen on short notice.
Barrett Cordero, Executive Agent & Educational Consultant, BigSpeak and BigSpeak Beyond
I thought the presentation was full of energy and focus on the customer is always a key component on accomplishing our goals. I also thought you bring a simple but practical way in discussing goals by having big name affiliations and examples on challenges one faces and leaders find ways to overcome. The team was buzzing after the presentation. It was great meeting you and look forward to our next.

Tony Bonavita, Senior Vice President Sales; Palm Bay
Mark just spoke at our conference, and let me tell you, he was one of the best speakers we've had. Mark just really honed in on the needs we have as chamber executives and professionals in our communities, and we're really excited to take what he gave us, the tools he gave us and really put those to work in our communities. And so, just really appreciate Mark's words and this time that he took with us today.

Tom Pierson, Chairman, Association of Chambers of Commerce

"Our team enjoyed your presentation at the Jacksonville Partnership for Development Summit & Expo a few weeks ago. We would love to review your slide presentation and refer back to your many excellent points on developing lasting relationships and sustaining success. Thank you!"
Karen Ray, Senior Client Specialist, O.C. Tanner
Thank you so much for the time and knowledge you spent with OTA family, I learned alot from your sessions. God bless you.

Tareq Abu Hantash, General Manager; Online Trading Academy Dubai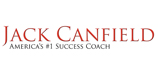 Success Built to Last "presents a path to the kind of lasting success that transcends fear and endows healthy self-esteem. This is a book for all of us who care about the future of all of us."

Jack Canfield, bestselling author, Chicken Soup for the Soul
I'm coming from the TLMI conference where Mark Thompson just spoke to us about a lot of the macro trends that matter to all of us. And one of the things that I'm going to do as an action item right out of this is go back to my company where we have a thousand-customer event every year and invite Mark to come to that event. It's perfect for setting the context, stepping back from the day-to-day operational craziness that we all deal with and really look at how you build a business, build the idea of trust: build it throughout your organization, trust in your employees, trust in your customers, trust in yourself. I really would recommend Mark highly. It was a really, really great talk and I could see the excitement from everybody at the show.
Sean Skelly, Vice President and General Manager; Jetrion at EFI

"Mark, a more formal congratulations letter is due you as I just returned to the office. Wow, they really enjoyed the presentation. Thank you and great work!"
Glen R. Anderson, Executive Vice President, Pressure Sensitive Tape Council
Congratulations on doing such a great job today for Tag & Label. I was really hoping to fly out for your program and am now even more disappointed that I missed it. Was delighted to view Frank Sabalone's video testimonial. Thank you so much for sending this to me and also for the video on Sean Skelly. Again, thank you for making me look so great in front of one of my favorite clients. We are all talking internally about how much we appreciate the videos directly from the event. I look forward to following up with Sean Skelly and any other potential spin offs that come out of this event.
Ruth M. Levine; Speak, Inc.
Online Trading Academy is a franchise organization that teaches people to trade and invest; we are a global organization. We had Mark Thomson as our keynote speaker and a workshop presenter for our franchise owners and our entire franchise network. It's a big annual once-a-year event, everyone is there. Mark was amazing; he really inspired the crowd. Our theme was world class, and we needed a world class speaker who could speak to world class experiences and how companies become world class. Mark was a guy who really brought that message home, got people fired up, and more than that, it was like he fit with our team. It was like he was a member of the franchise family, a member of our community. So the fit was perfect. The workshop was great.

Gene Longobardi, Chief Operating Officer; Online Trading Academy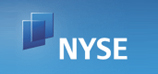 "Mark Thompson ringing the bell with New York Stock Exchange CEO John Thain, Pearson Chair Glen Moreno…Pres. Cathy Kinney called Mark's book one of the 'most important' of the decade."

Cathy Kinney
Testimonials 85-126 of 262
Industries
Associations
Sales / Marketing
Professional Services
Financial Services
Entrepreneurs / Investors
Executive Leadership Dev
Training / Human Resources
Chambers of Commerce
Consumer Retail
Industrial Products
Manufacturing
Health Care / Medical
Engineering
Technology
Real Estate
Food Service
Transportation
Media